Hilton Chicago | Chicago, Illinois
April 25 – 27, 2022
WHAT AN INCREDIBLE EVENT IT WAS!!
View the Official Photos – click on the photo below: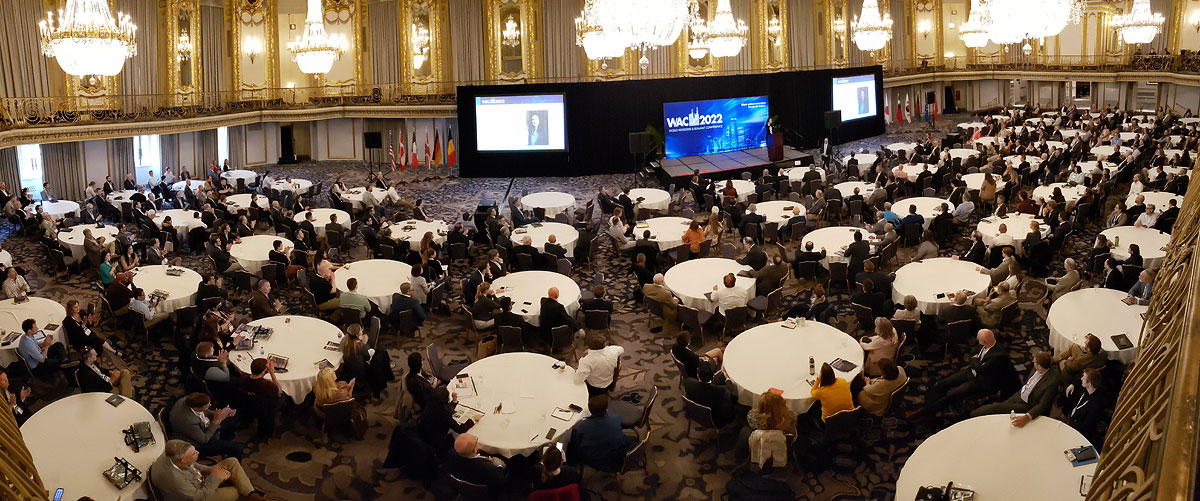 This exclusive international event featured:
Educational Sessions | Keynote Addresses
EXPO Tradeshow | Networking Events
Hot Melt Short Course | Emerging Leaders Workshop
KEYNOTES & FINAL PROGRAM BELOW…
To Download a copy click the "arrow icon" above at the top left of the viewer window.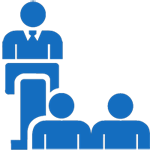 Confirmed Keynote Addresses
Each keynote shared their perspective on the regional and global outlook for the Adhesive and Sealant Industry as well as important industry-specific topics such as sustainability.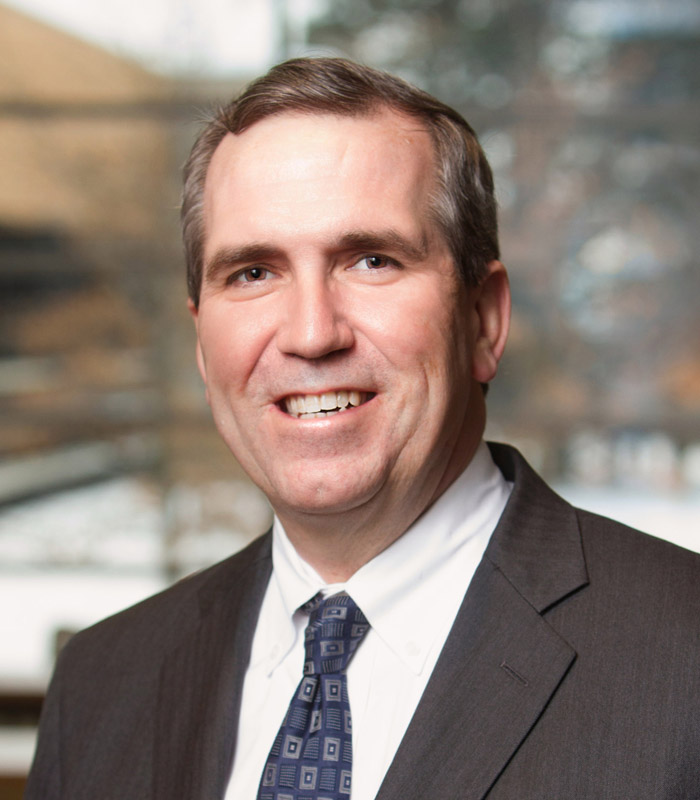 Connecting What Matters: The Future of the Adhesives Industry
Jim Owens, President & CEO
H.B. Fuller Company
Monday Afternoon Opening Keynote
Adhesives and sealants enable advances in nearly every consumer or durable good imaginable, and the events of 2020 have made our industry's contributions even more important to improving people's lives. As CEO of the largest pure-play adhesives company in the world, Mr. Owens will review the future of the industry in a post-pandemic environment and how technologies and bonding applications that were originally quite unrelated are becoming more closely integrated and even unified as they develop and advance. This growing trend presents both challenges and opportunities in the adhesives industry to leverage the new ways of working that emerged in 2020 and develop technologies that solve a range of performance challenges, including harsh environmental conditions and consumer preferences for lighter, safer, stronger, and more sustainable products. The session will highlight how critical people and ideas are in our industry and how important it is to develop innovative thinking at every level of the organization to elevate the value creation and importance of the adhesives industry.
Watch Jim Owens' Video
Jim Owens, President and CEO of H.B. Fuller shares why your company should attend this important event in April and why INNOVATION and SUSTAINABILITY are so critical to the future!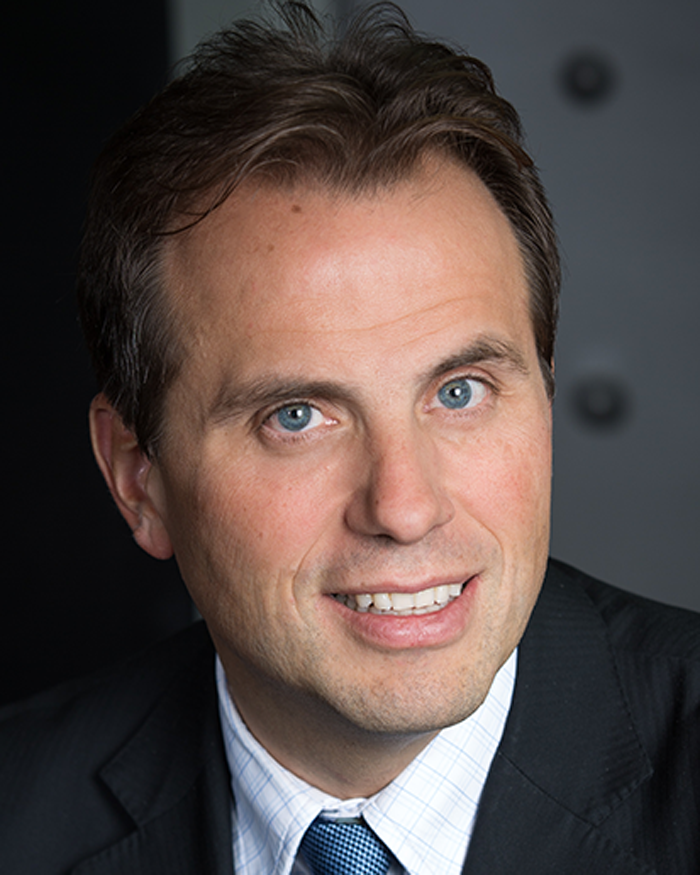 Adhesives and Sealants Facing the Rising Trend of Sustainability: Risks and Opportunities
Vincent Legros, Chairman & CEO
Bostik
Tuesday Morning Keynote
We will review during this presentation how the rising concerns around sustainability throughout the world can challenge the adhesives industry and can question the technologies which are in place. We will see how sustainability should be a key lever to increase the overall penetration of innovative solution in the adhesive industry and how we should increase even more the intimacy with our customers to take advantage of this rising trend.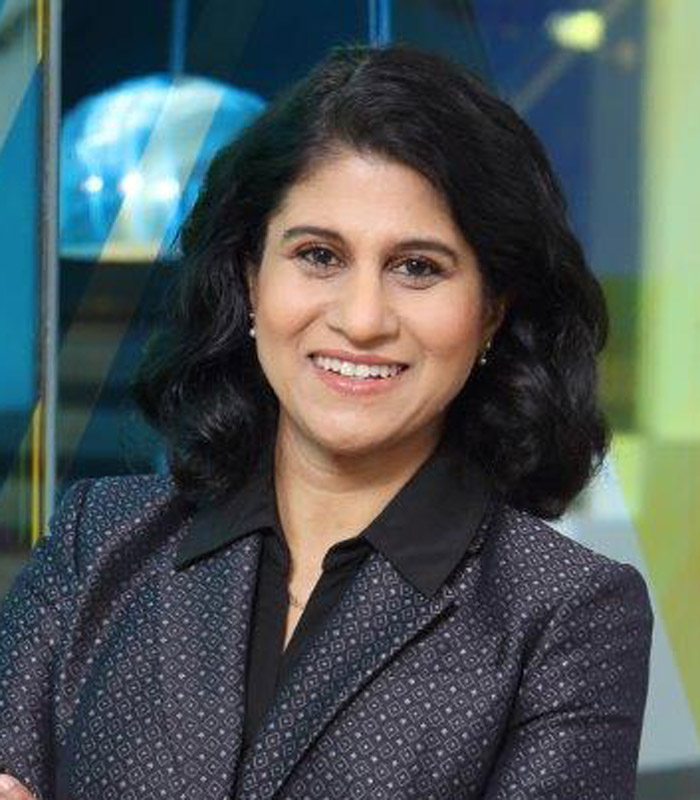 Sticking with Science! The Need for STEM Advocacy
Dr. Jayshree Seth, Corporate Scientist and Chief Science Advocate
3M Company
Tuesday Afternoon Keynote
Science matters to us - at 3M we care about science. We wanted to understand the public's perception around science, so we conducted a global third-party study called the '3M State of Science Index' and what we found is that science is largely underappreciated, invisible or taken-for-granted. People don't seem to understand or acknowledge the role of science in their daily lives but have huge expectations for what it should deliver in the future. It is clear science needs advocates, especially since 4 out of 10 surveyed said that if science didn't exist their lives wouldn't be any different!
It is also apparent that the relationship of science with people is complex. In fact, 85% of people surveyed admit they know little to nothing about science, but the same percent wish they knew more. Moreover, 87% of the global community believes we need science to solve the world's problems. Nearly 60% of people interested in science say that they believe scientific advancements will benefit future generations. It was also interesting and perhaps not surprising to see that women trail men in the positive sentiment of science and almost 60% view scientists are elitists.
Jayshree was appointed as 3M's first-ever Chief Science Advocate and she will be sharing the results of this multi-year survey, what 3M is doing about it, and a call for action for all of us.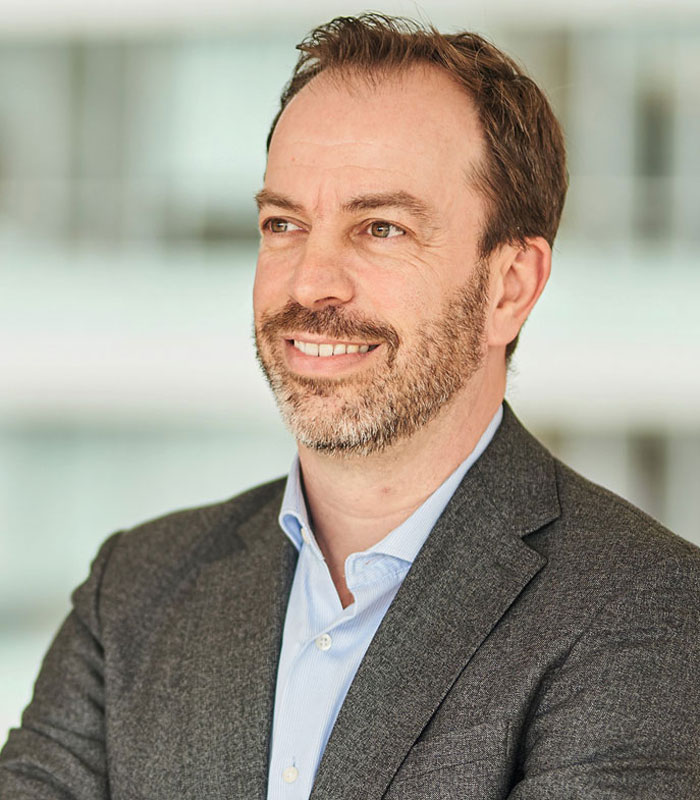 Shaping the Future of Adhesive Technologies
Dr. Christian Kirsten
Member of the Executive Committee
Henkel Adhesive Technologies

Wednesday Morning Keynote
As global market leader in adhesive technologies, we will give an overview on the key challenges and opportunities we see and how market participants can shape our industry towards an even more exciting future. Key topics we will discuss include sustainability, digitization, innovation, supply chain resilience and talent management.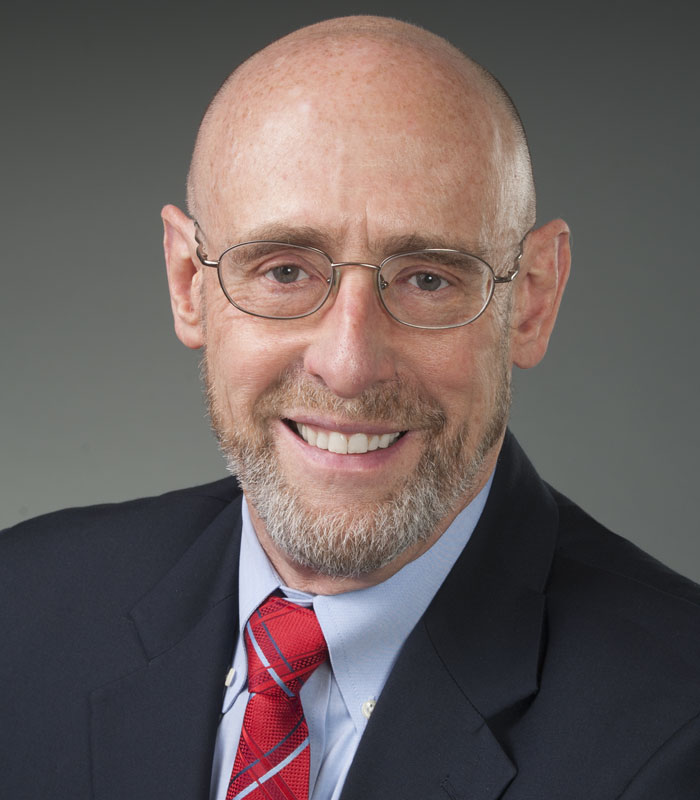 Supply Chain Lessons from COVID-19 for Adhesives and Sealants
Harry Moser, Founder & President
Reshoring Initiative®
Wednesday Afternoon Keynote
COVID-19 has revealed deadly shortages of medical products due to 90 to 95% dependence on imports, especially from China. Similar dependence is true in many key industry sectors including defense material. It is now clear: shorter supply chains are stronger, more competitive supply chains. We will demonstrate that shorter supply chains are also more profitable for OEM and supplier for 20 to 40% of products. Tools to identify the 20 to 40% will be provided. Examples of adhesive and sealant reshoring and FDI (foreign direct investment) will be presented. Reshoring of adhesive/sealant intense products and how to convince OEMs to reshore more assembly will be presented.

Welcome to Chicago, the "Windy City" – Rich in History and Culture.
Chicago is the ideal host city for the 2022 World Adhesive & Sealant Conference. This famous city has something for everyone – from world-class museums and Michelin-star restaurants to over 200 theatres with incredible shows, and don't forget about the most amazing street food you'll find anywhere in the U.S.! No matter what you love to do or where you're from in the world, you'll feel right at home doing it here! The Hilton Chicago is the official hotel for WAC 2022, offering attendees world-class amenities and hospitality.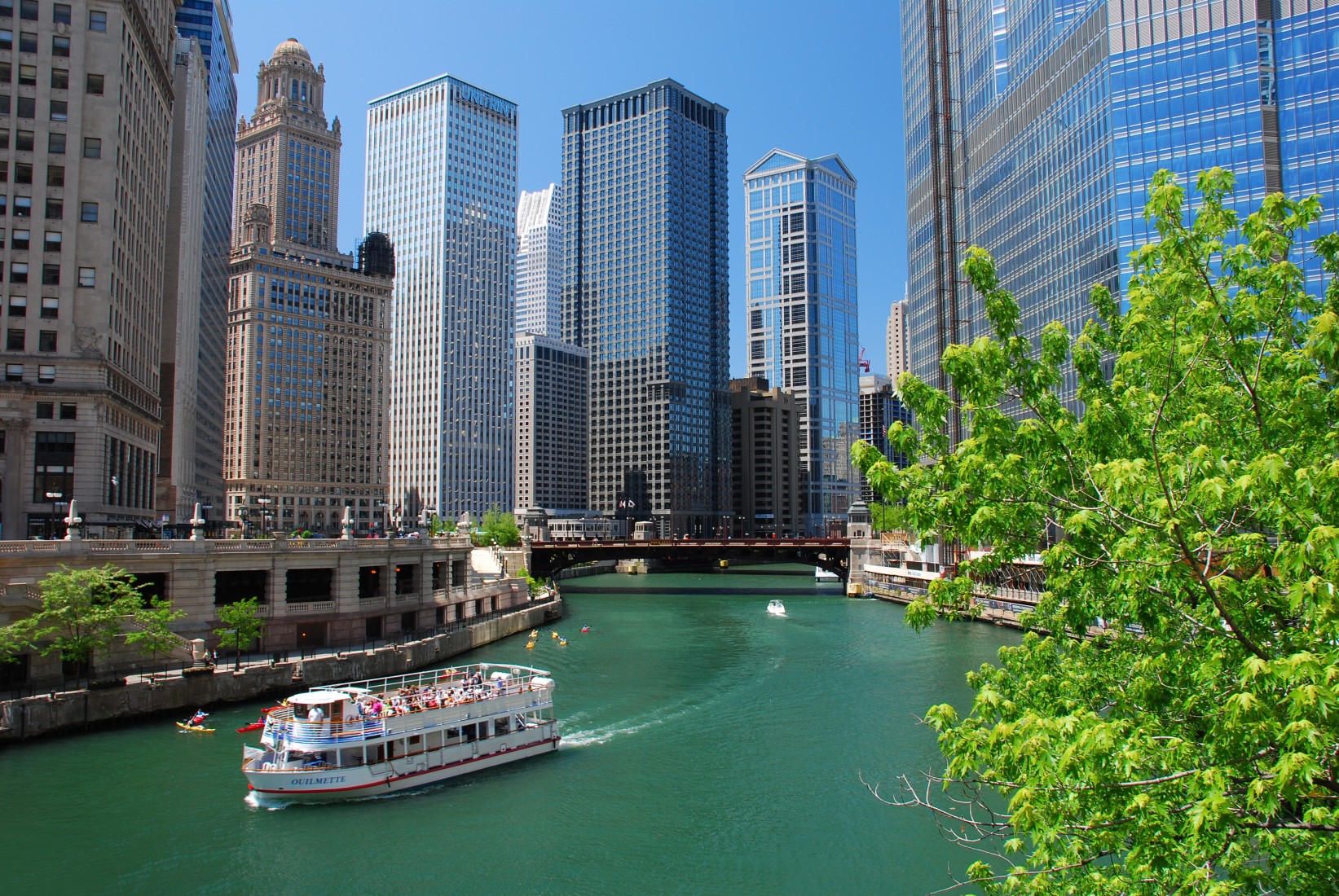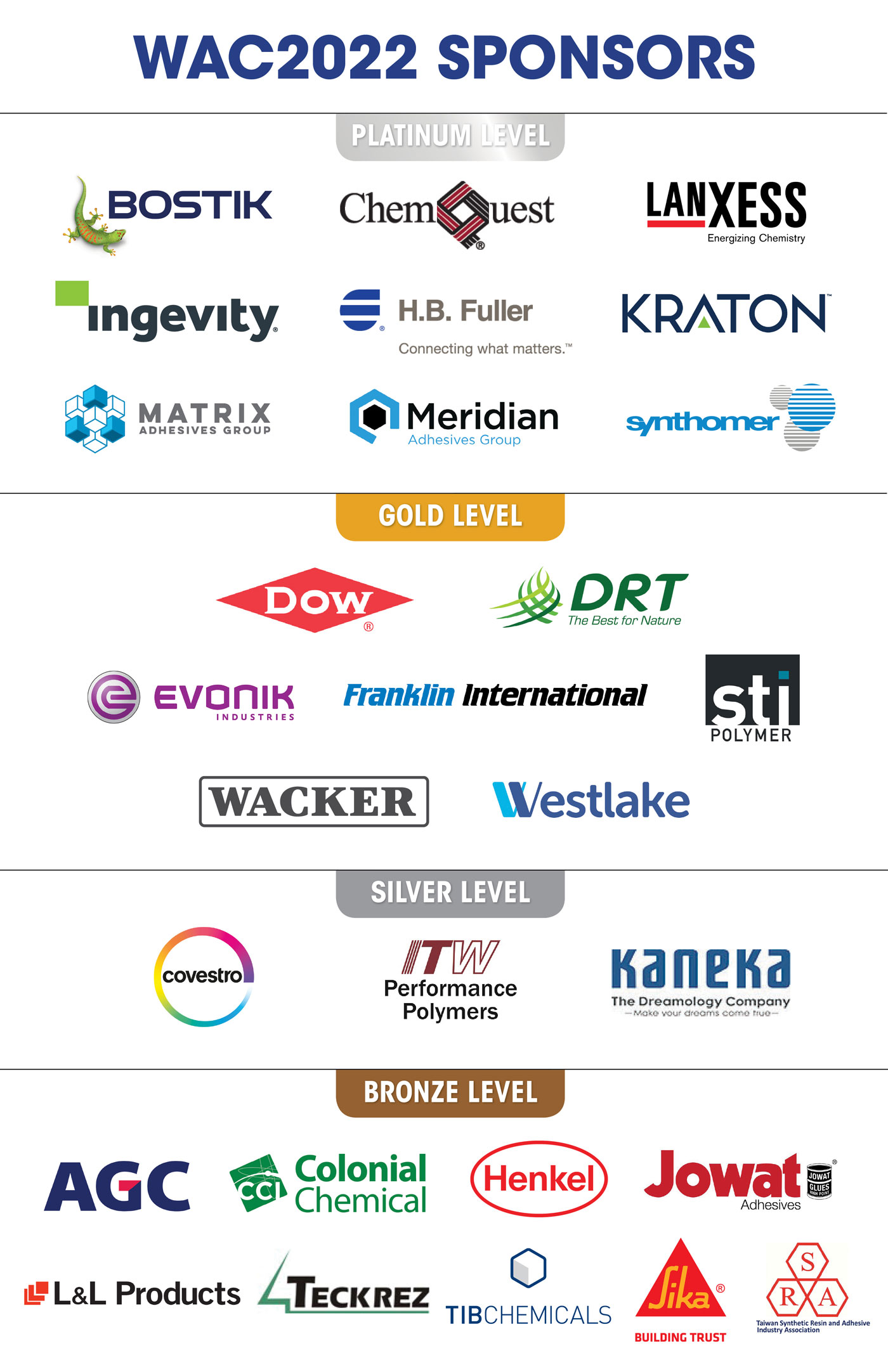 Want to Become a Sponsor?

The World Adhesive & Sealant Conference in 2022 is the most important INTERNATIONAL event for stakeholders in the Adhesive and Sealant industry worldwide. WAC takes place only once every four years alternating between the United States, Europe and Asia.
In 2022 the event is being organized by The Adhesive & Sealant Council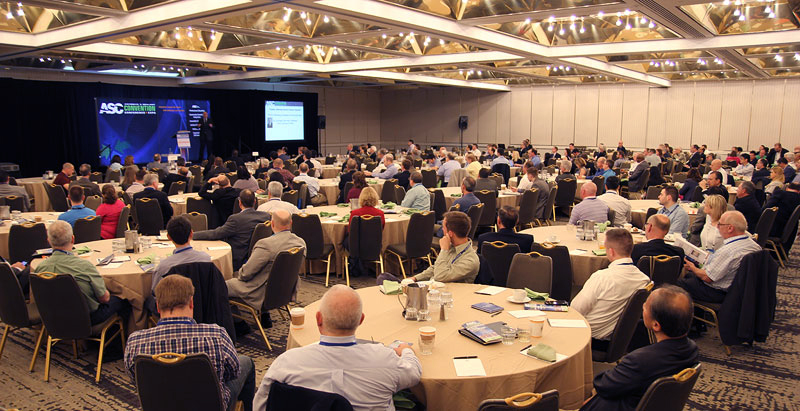 Conference
The WAC Conference will feature exclusive keynote addresses and educational sessions featuring subject matter experts from around the world. Speakers will share their knowledge and expertise on the latest business and technology developments and innovations and opportunities in the adhesive and sealant markets.

Short Course
A Hot Melt Adhesives Short Course is co-located with the WAC2022. This technical course a two day short course that takes place April 25-26, 2022. This intensive course is designed to deliver fundamental knowledge of formulating and use of hot melts.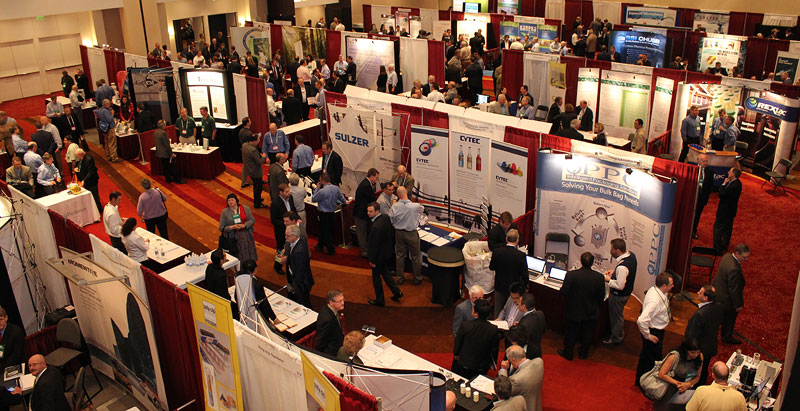 EXPO
The World Adhesive EXPO is the adhesive and sealant industry's WORLD trade show, held only once every four years. Meet FACE to FACE with raw materials and service suppliers, distributors, and equipment manufacturers from around the world to discuss your needs and discover new products and services. EXCLUSIVE sponsorships are also available!
Interested in exhibiting? Reserve a booth or get more information using the link below...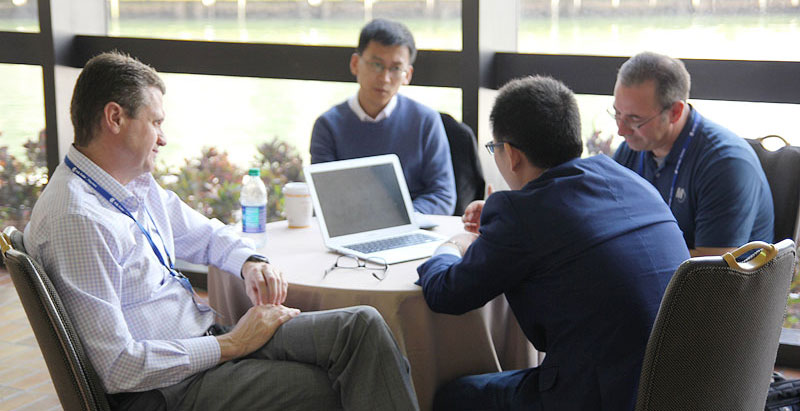 Networking
Held only once every four years, WAC is the premier international event to meet and network with industry professionals from around the world. NO OTHER event brings together this many adhesive and sealant suppliers, manufacturers, equipment companies, and end users in one place. WAC is indeed the place to be in 2022!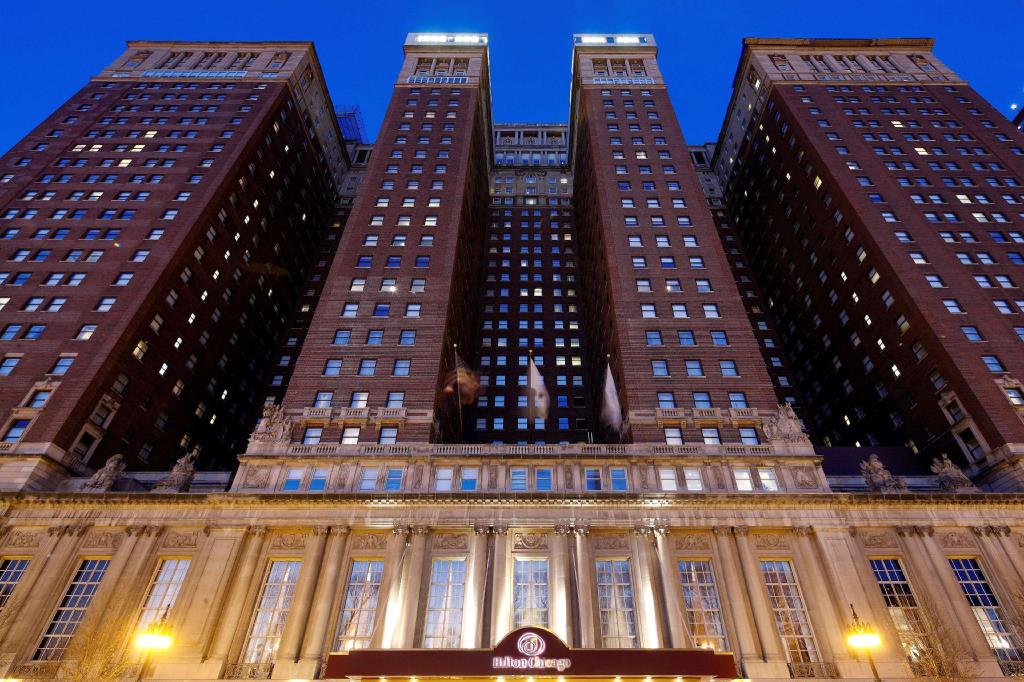 The Hilton Chicago, Official Host Hotel
The World Adhesive & Sealant Conference will be held at the Hilton Chicago. Overlooking Grant Park, Lake Michigan, and Museum Campus, the Hilton Chicago offers breathtaking views and is in walking distance to so much. Hop on the 'L' to Chinatown or simply absorb the arts in Wabash Arts Corridor. Here you'll enjoy unsurpassed amenities and world-class service.
EXPLORE HOTEL
Hilton Chicago
720 South Michigan Avenue
Chicago, IL  60605
Discounted rate:  Only $189!
Cut off:  April 2, 2022
RESERVE YOUR STAY

ASMAC
The Adhesive and Sealants Manufacturers Association of Canada (ASMAC)
JAIA
Japan Adhesive Industry Association (JAIA)
KAIA
Korea Adhesive Industry Association (KAIA)
TSRAIA
Taiwan Synthetic Resins & Adhesives Industrial Association (TSRAIA)
CATIA
China Adhesives and Tape Industry Association (CATIA)
BAMA
Bangladesh Adhesive Manufacturers Association (BAMA)