Note: PDF list may not reflect registrations within five days of event.
Incredible Lineup for the 2022 World Adhesive & Sealant Conference
Don't Forget You Can Explore the "Windy City" of Chicago Before and After WAC2022
Chicago is an amazing city to explore! Tours and attractions are available HERE.
To Download a copy click the "arrow icon" above at the top left of the viewer window.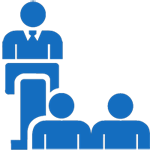 Confirmed Keynote Addresses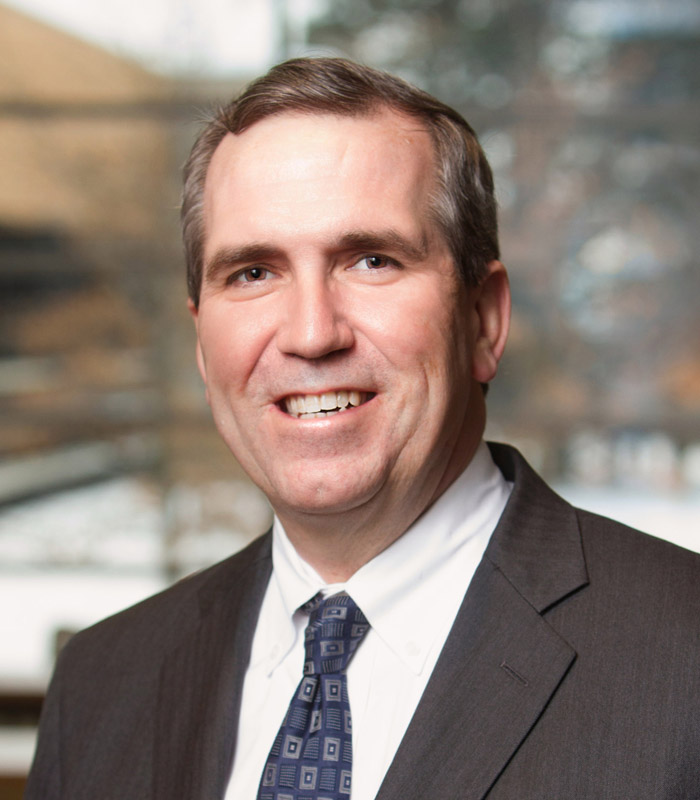 Connecting What Matters: The Future of the Adhesives Industry
Jim Owens, President & CEO
H.B. Fuller Company
Monday Afternoon Opening Keynote

Adhesives and sealants enable advances in nearly every consumer or durable good imaginable, and the events of 2020 have made our industry's contributions even more important to improving people's lives. As CEO of the largest pure-play adhesives company in the world, Mr. Owens will review the future of the industry in a post-pandemic environment and how technologies and bonding applications that were originally quite unrelated are becoming more closely integrated and even unified as they develop and advance. This growing trend presents both challenges and opportunities in the adhesives industry to leverage the new ways of working that emerged in 2020 and develop technologies that solve a range of performance challenges, including harsh environmental conditions and consumer preferences for lighter, safer, stronger, and more sustainable products. The session will highlight how critical people and ideas are in our industry and how important it is to develop innovative thinking at every level of the organization to elevate the value creation and importance of the adhesives industry.
Watch Jim Owens' Video
Jim Owens, President and CEO of H.B. Fuller shares why your company should attend this important event in April and why INNOVATION and SUSTAINABILITY are so critical to the future!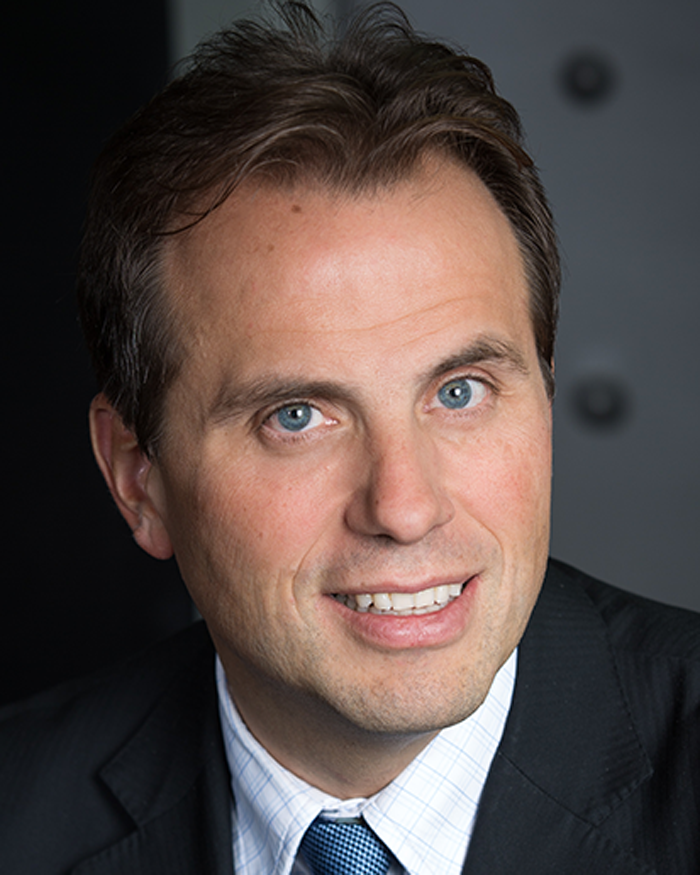 Adhesives and Sealants Facing the Rising Trend of Sustainability: Risks and Opportunities
Vincent Legros, Chairman & CEO
Bostik
Tuesday Morning Keynote

We will review during this presentation how the rising concerns around sustainability throughout the world can challenge the adhesives industry and can question the technologies which are in place. We will see how sustainability should be a key lever to increase the overall penetration of innovative solution in the adhesive industry and how we should increase even more the intimacy with our customers to take advantage of this rising trend.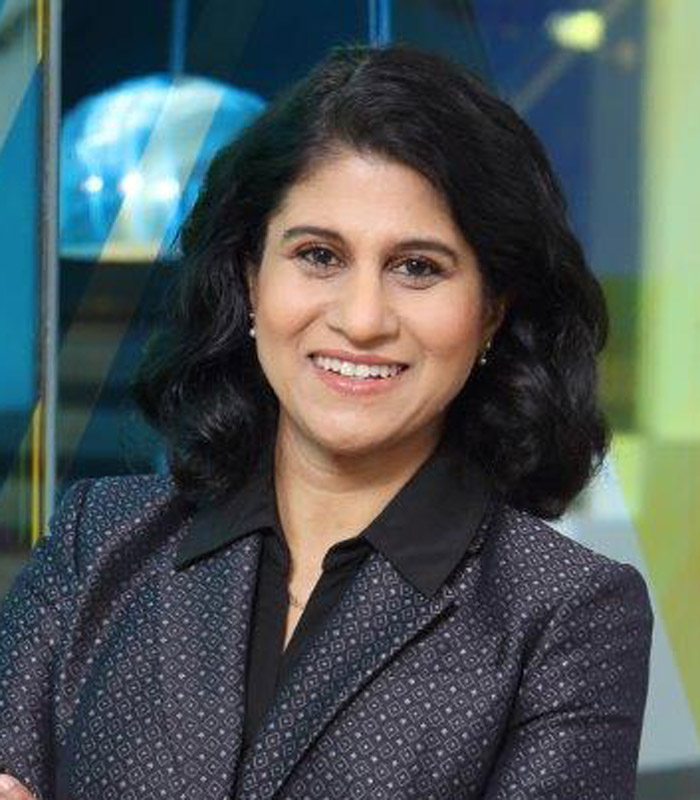 Sticking with Science! The Need for STEM Advocacy
Dr. Jayshree Seth, Corporate Scientist and Chief Science Advocate
3M Company
Tuesday Afternoon Keynote

Science matters to us - at 3M we care about science. We wanted to understand the public's perception around science, so we conducted a global third-party study called the '3M State of Science Index' and what we found is that science is largely underappreciated, invisible or taken-for-granted. People don't seem to understand or acknowledge the role of science in their daily lives but have huge expectations for what it should deliver in the future. It is clear science needs advocates, especially since 4 out of 10 surveyed said that if science didn't exist their lives wouldn't be any different!
It is also apparent that the relationship of science with people is complex. In fact, 85% of people surveyed admit they know little to nothing about science, but the same percent wish they knew more. Moreover, 87% of the global community believes we need science to solve the world's problems. Nearly 60% of people interested in science say that they believe scientific advancements will benefit future generations. It was also interesting and perhaps not surprising to see that women trail men in the positive sentiment of science and almost 60% view scientists are elitists.
Jayshree was appointed as 3M's first-ever Chief Science Advocate and she will be sharing the results of this multi-year survey, what 3M is doing about it, and a call for action for all of us.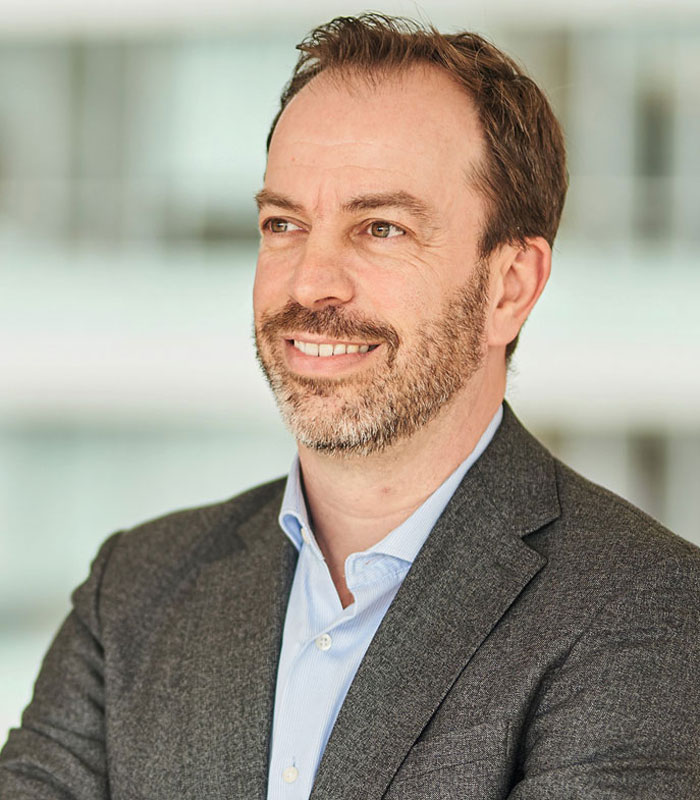 Shaping the Future of Adhesive Technologies
Dr. Christian Kirsten
Member of the Executive Committee
Henkel Adhesive Technologies
Wednesday Morning Keynote

As global market leader in adhesive technologies, we will give an overview on the key challenges and opportunities we see and how market participants can shape our industry towards an even more exciting future. Key topics we will discuss include sustainability, digitization, innovation, supply chain resilience and talent management.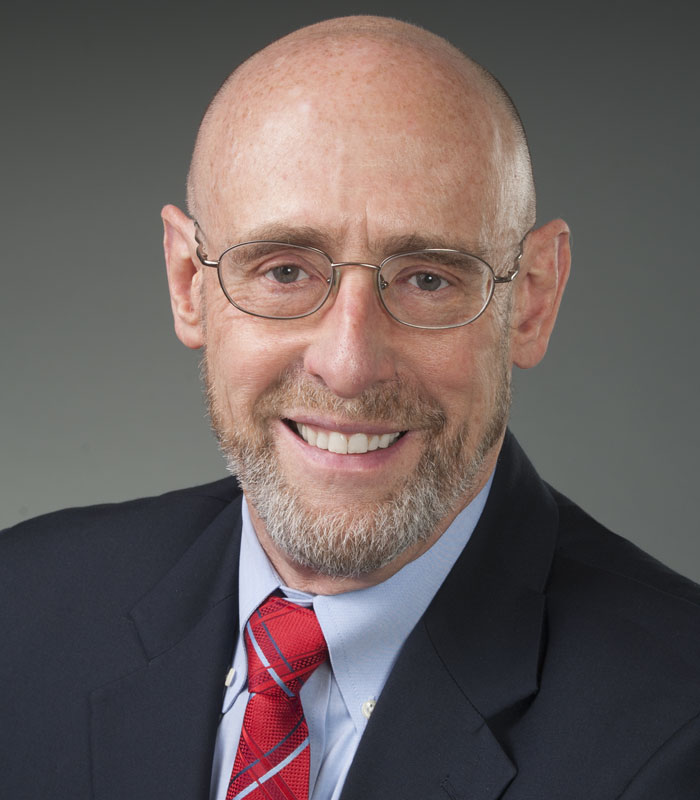 Supply Chain Lessons from COVID-19 for Adhesives and Sealants
Harry Moser, Founder & President
Reshoring Initiative®
Wednesday Afternoon Keynote
COVID-19 has revealed deadly shortages of medical products due to 90 to 95% dependence on imports, especially from China. Similar dependence is true in many key industry sectors including defense material. It is now clear: shorter supply chains are stronger, more competitive supply chains. We will demonstrate that shorter supply chains are also more profitable for OEM and supplier for 20 to 40% of products. Tools to identify the 20 to 40% will be provided. Examples of adhesive and sealant reshoring and FDI (foreign direct investment) will be presented. Reshoring of adhesive/sealant intense products and how to convince OEMs to reshore more assembly will be presented.
Int'l Association Heads Reception & Dinner
Int'l Association Heads Meeting & Lunch
Opening Ceremony & Keynote
with Jim Owens, President & CEO, H.B. Fuller
3:30 p.m. – 5:30 p.m
First Time Attendees & New Members Reception
Welcome Reception
Taste of Chicago & Cabaret Casino Night
7:00 p.m. – 10:00 p.m.
Networking Breakfast
7:30 a.m. – 8:30 a.m.
Sponsored by Eastman Chemical
General Session Keynote
Vincent Legros, Chairman & CEO, Bostik
9:00 a.m. – 9:45 a.m.
Morning Education Tracks:
Henkel Sustainability Across the Value Chain
Silane Terminated Hybrid Polymers
Sponsored by TIB Chemicals
General Session Lunch & Keynote
with Jayshree Seth, Chief Science Advocate, 3M
Noon – 1:00 p.m.
Networking & Coffee Lounge
1:15 – 3:00 p.m.
Sponsored by Matrix Adhesives
Applications in Building Construction
Supply & Demand During Volatile Times
Bio-based and Bio-inspired Materials
Sponsored by Jowat Adhesives
Hot Melt Technology for Packaging and Hygiene
EXPO & Reception
3:00 p.m. – 7:00 p.m. (reception starts at 5:30)
Emerging Leaders Reception
7:30 p.m. – 8:30 p.m. (registrants only)
ASC Gives Back Service Project
Sponsored by Kraton
7:15 a.m. – 11:15 a.m.
ASC Innovation Awards
8:30 a.m. – 9:00 a.m.
Sponsored by: Bostik, Dow, and 3M
General Session Keynote
with Dr. Christian Kirsten, Member of the Executive Committee, Divisional Head of Industrials and Electronics, Regional Head of Americas, Henkel Adhesive Technologies
9:00 a.m. – 9:45 a.m.
The Art of Successful Global M&A
Value Creation, Risks, Enabling Insights with Panel Discussion
Innovation Awards & Innovative Solutions
Circular Economy and Sustainable Strategies
High Performing Structural Adhesives
Sponsored by L&L Products
General Session Lunch & Keynote
Harry Moser, Founder & President Reshoring Initiative
12:30 p.m. – 1:30 p.m.
Adhesives as Enablers in E-Mobility
Sustainable Materials and Processes
Reactive Polyurethane Materials
Dispersions and Emulsion Technology
Sponsored by Colonial Chemical
Closing Ceremony & Gala
Great Gatsby Gala Dinner
Sponsored by Chemquest Group and Meridian Adhesives Group
6:00 p.m. – 10:00 p.m.

The World Adhesive & Sealant Conference in 2022 is the most important INTERNATIONAL event for stakeholders in the Adhesive and Sealant industry worldwide. WAC takes place only once every four years alternating between the United States, Europe and Asia.
In 2022 the event is being organized by The Adhesive & Sealant Council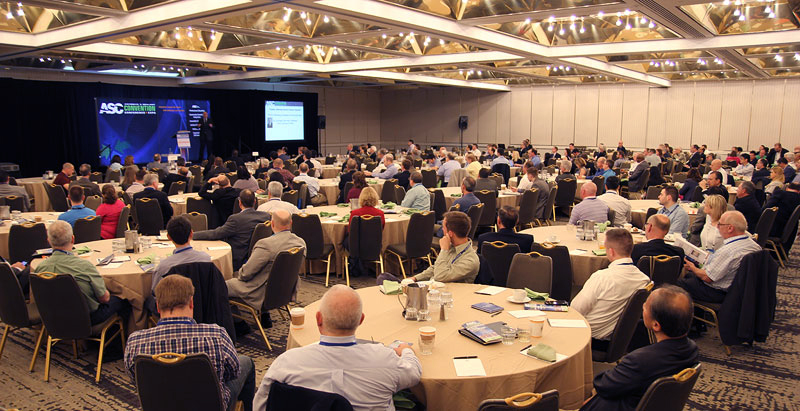 Conference
The WAC Conference will feature exclusive keynote addresses and educational sessions featuring subject matter experts from around the world. Speakers will share their knowledge and expertise on the latest business and technology developments and innovations and opportunities in the adhesive and sealant markets.

Short Course
A Hot Melt Adhesives Short Course is co-located with the WAC2022. This technical course a two day short course that takes place April 25-26, 2022. This intensive course is designed to deliver fundamental knowledge of formulating and use of hot melts.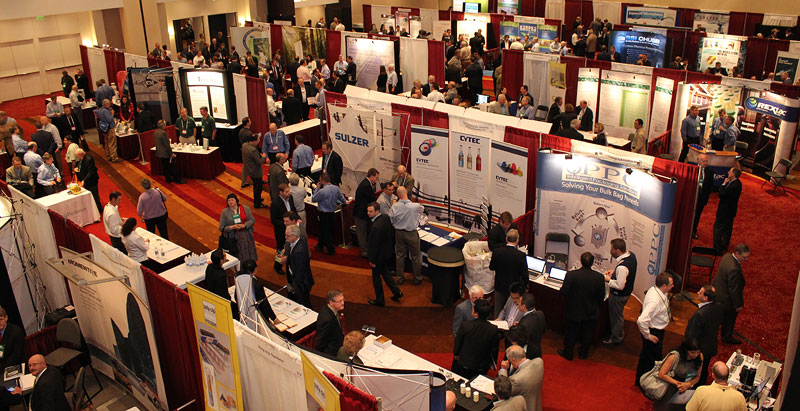 EXPO
The World Adhesive EXPO is the adhesive and sealant industry's WORLD trade show, held only once every four years. Meet FACE to FACE with raw materials and service suppliers, distributors, and equipment manufacturers from around the world to discuss your needs and discover new products and services. EXCLUSIVE sponsorships are also available!
Interested in exhibiting? Reserve a booth or get more information using the link below...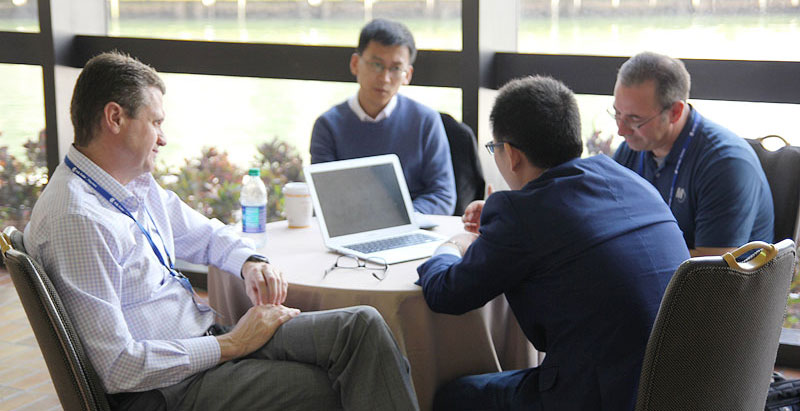 Networking
Held only once every four years, WAC is the premier international event to meet and network with industry professionals from around the world. NO OTHER event brings together this many adhesive and sealant suppliers, manufacturers, equipment companies, and end users in one place. WAC is indeed the place to be in 2022!

Sign Up for the Mail List
Keep informed about WAC 2022 dates & happenings. 
ASMAC
The Adhesive and Sealants Manufacturers Association of Canada (ASMAC)
JAIA
Japan Adhesive Industry Association (JAIA)
KAIA
Korea Adhesive Industry Association (KAIA)
TSRAIA
Taiwan Synthetic Resins & Adhesives Industrial Association (TSRAIA)
CATIA
China Adhesives and Tape Industry Association (CATIA)
BAMA
Bangladesh Adhesive Manufacturers Association (BAMA)