Note: PDF list may not reflect registrations within five days of event.
Explore Chicago Before or After The 2022 World Adhesive & Sealant Conference!

Art Institute of Chicago
As one of the country's largest art museums, the Art Institute of Chicago is a must-see for local, national, and international groups of all ages.  From our world-renowned French Impressionist collection to American art favorites like Grant Wood's American Gothic and from ancient treasures from across the globe to modern masterpieces by Dalí, Matisse, and Picasso, the museum has something for everyone—art experts and new museum-goers alike.  Purchase general admission tickets or check out the scheduled list of tours.

Field Museum
Walk through the doors of the Field Museum and connect with science and natural history! Opening in its current location in 1921, the field museum fuels a journey of discovery across time to enable solutions for a brighter future rich in nature and culture. Since opening the Museum in 1894, their collection has grown to nearly 40 million artifacts and specimens. The breadth of their mission has expanded, too. They continue to research the objects in their collections, as well as document previously unknown species, conserve ecosystems in our backyard and across the globe, educate budding scientists, invite cross-cultural conversation, and more—all to ensure that our planet thrives for generations to come. General admission tickets available for purchase or check out their list of events for available tours.
Shedd Aquarium
Like no other aquarium in the world, the Shedd combines the best of early 20th-century "age of aquariums" characteristics—a diverse, global animal collection surrounded by eye-popping architecture—with 21st-century advances in animal care, environments and interpretation. Excellence and innovation are Shedd traditions. General admission tickets are available for purchase or experience a once in a lifetime encounter with some of the animals through their "Extraordinary Experiences" also available for purchase.

Chicago Architecture River Cruise
Experience the "top tour in Chicago and one of the top ten tours in the U.S." according to 
TripAdvisor
 users. The Chicago Architecture Foundation Center River Cruise is a must for out-of-towners and Chicagoans alike. CAC-certified volunteer tour guides—called docents—interpret more than 50 buildings along the Chicago River. You'll find out how Chicago grew from a small settlement into one of the world's largest cities in less than 100 years. In 90 minutes, get the real story on Chicago architecture and its history.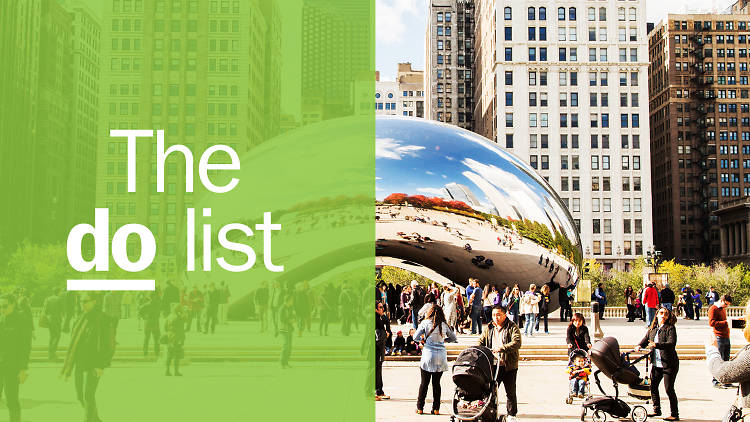 The 59 Best Things to Do in Chicago!
A great resource from Time Out Chicago to help you discover the best things to do in the Windy City from iconic meals and views to cultural musts and late-night shenanigans!

Skydeck Experience
Whether you're visiting Chicago for the first time or just making a day trip 360 CHICAGO Observation deck is the perfect place to start your visit. Be sure to check out TILT, Chicago's highest thrill ride that will forever change the way you see Chicago.
Helicopter Tour
Arrive at your private downtown heliport just minutes from the heart of the city. Once you are checked in at the heliport you will explore and learn about Chicago's rich history in our 6,000sqft Customer Experience Center. Your flight will depart at your scheduled time and take you on an epic journey with unparalleled views of the city.
Museum Segway Tour
There's no better way to tour the world-class city of Chicago than on a Chicago Segway Tour! The lakefront and Museum Campus are the front yard of our magnificent city. Learn about and view Chicago's top attractions on the most unique tour Chicago has to offer. We begin our eight-mile lakefront Chicago Segway tour at our location at the southern end of Millennium Park and venture along the lake and into Museum Campus. You will be awed by the beauty of these massive museums!

Chicago Lakefront by Bike
This 2-hour Lakefront Bike Tour takes you off the tourist beat and onto the quiet neighborhood streets, city parks, and packed beaches of the North Side of Chicago, giving you a glimpse as to how Chicagoans enjoy their beautiful city. The coach will pick the group up and drop them off close to the lakefront where the tour begins.  Highlights include the Gold Coast Mansions, Oprah's House, the Playboy Mansion, Lincoln Park Zoo, Old Town Historic District, North Avenue Beach, and of course the amazing Chicago Lakefront.  All ages and fitness levels will enjoy.

Chicago Gangster Tour
Our guides are actors and take on the persona of a 1920's gangster. Our gangster guides present an accurate account of the activities that were going on in Chicago during the 1920s and '30s (Prohibition Era).  You will hear the exploits of Capone, Moran, Dillinger and the rest of the boys!  Some sites included are: the St. Valentine's Day Massacre, the Biograph Theatre, and ​Holy Name Cathedral.  The tour is educational but very entertaining with prizes at the end!

Chicago Kayaking
Explore the wonders of Chicago by kayak or standup paddleboard. Whether you are a beginner or advanced paddler, our tours give you a fun adventure with the safety and comfort of our highly trained, certified and knowledgeable guides. Come out and see Chicago from a whole new perspective. Runs weather permitting.

Chicago Food Walking Tour
Get ready to savor some of the flavors of Chicago! Get out and walk Chicago's neighborhoods as an expert guide shows you around the best sights, sips and tastes in the city. With a variety of tours available, there is something to please everyone!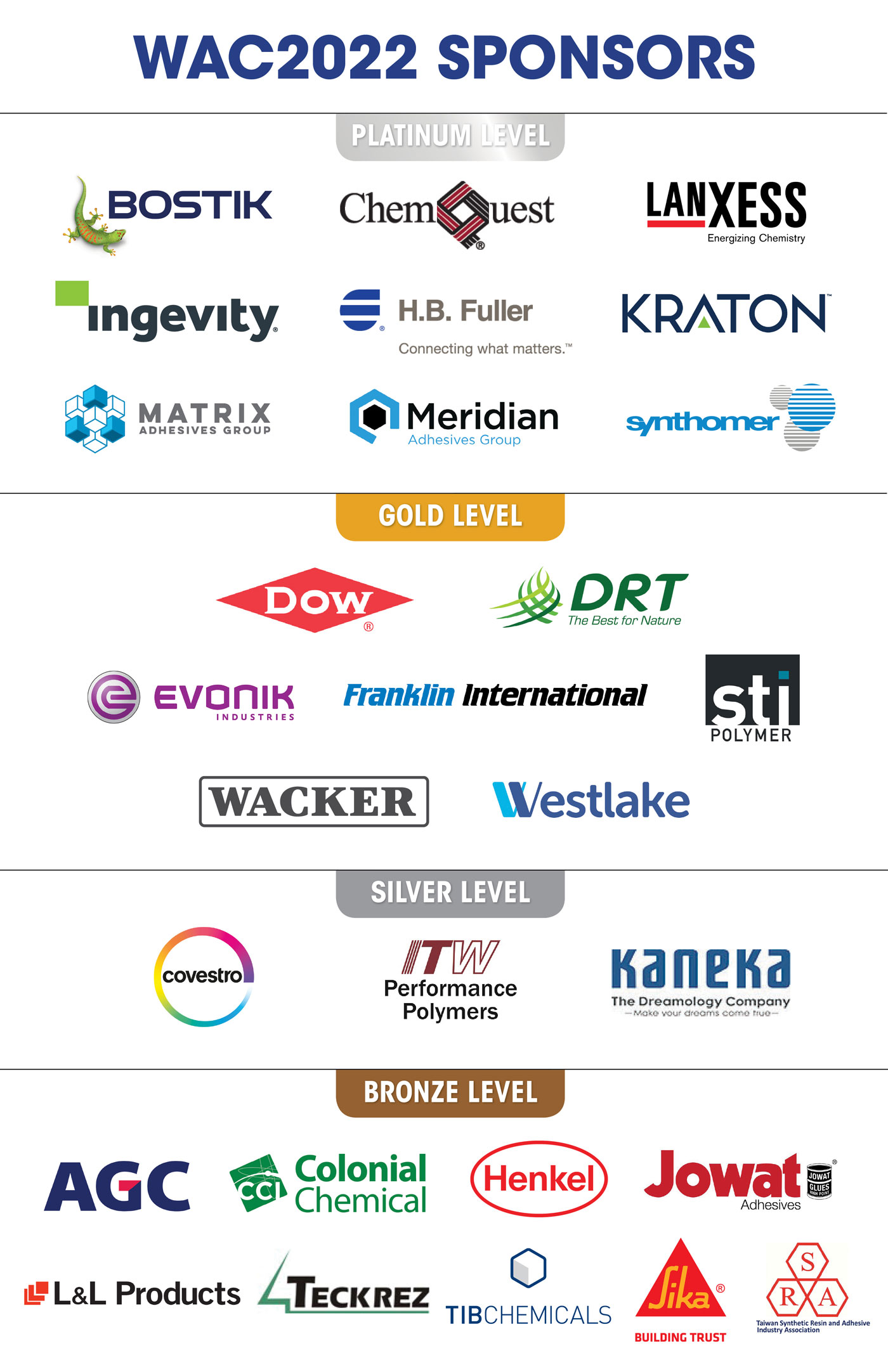 The World Adhesive & Sealant Conference in 2022 is the most important INTERNATIONAL event for stakeholders in the Adhesive and Sealant industry worldwide. WAC takes place only once every four years alternating between the United States, Europe and Asia.
In 2022 the event is being organized by The Adhesive & Sealant Council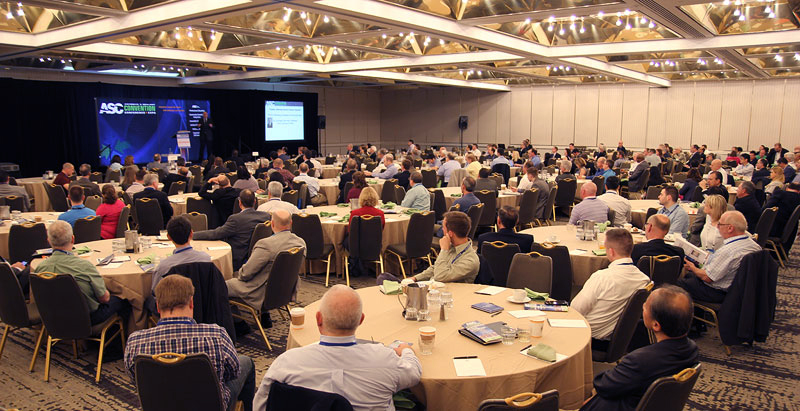 Conference
The WAC Conference will feature exclusive keynote addresses and educational sessions featuring subject matter experts from around the world. Speakers will share their knowledge and expertise on the latest business and technology developments and innovations and opportunities in the adhesive and sealant markets.

Short Course
A Hot Melt Adhesives Short Course is co-located with the WAC2022. This technical course a two day short course that takes place April 25-26, 2022. This intensive course is designed to deliver fundamental knowledge of formulating and use of hot melts.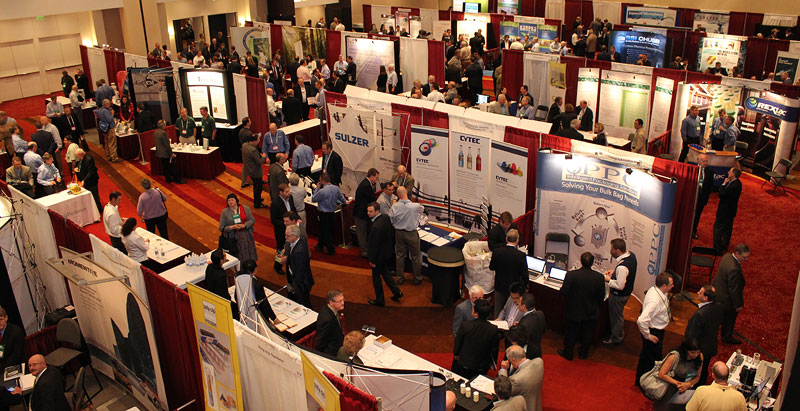 EXPO
The World Adhesive EXPO is the adhesive and sealant industry's WORLD trade show, held only once every four years. Meet FACE to FACE with raw materials and service suppliers, distributors, and equipment manufacturers from around the world to discuss your needs and discover new products and services. EXCLUSIVE sponsorships are also available!
Interested in exhibiting? Reserve a booth or get more information using the link below...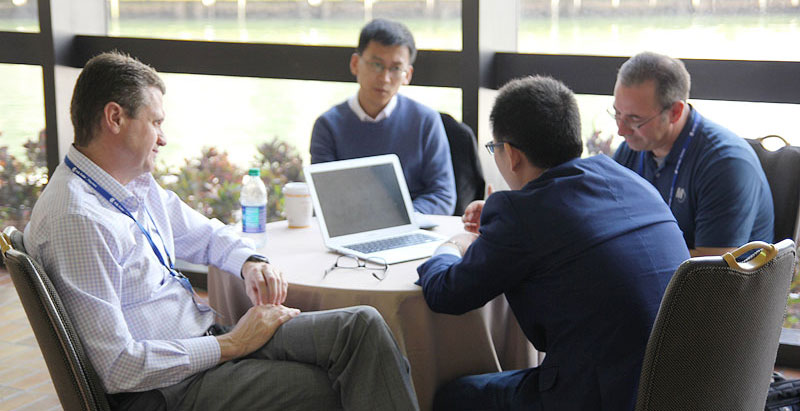 Networking
Held only once every four years, WAC is the premier international event to meet and network with industry professionals from around the world. NO OTHER event brings together this many adhesive and sealant suppliers, manufacturers, equipment companies, and end users in one place. WAC is indeed the place to be in 2022!
ASMAC
The Adhesive and Sealants Manufacturers Association of Canada (ASMAC)
JAIA
Japan Adhesive Industry Association (JAIA)
KAIA
Korea Adhesive Industry Association (KAIA)
TSRAIA
Taiwan Synthetic Resins & Adhesives Industrial Association (TSRAIA)
CATIA
China Adhesives and Tape Industry Association (CATIA)
BAMA
Bangladesh Adhesive Manufacturers Association (BAMA)