New in 2022!
The Emerging Leaders Workshop
Monday April 25, 2022 | Co-located at WAC2022
8am to 4pm (includes breakfast, lunch, and happy hour gathering)

Designed for leaders with 2+ years' experience managing people, projects or initiatives.
Workshop Moderator: 
Trish Brandt, MBA, Weatherhead Affiliate Instructor & Founder and President of Brandt Consulting LLC
(see bio below)

Develop Critical Thinking and Problem Solving Skills as a New Leader

The interactive workshop includes facilitated discussion and is structured to develop logical, data-driven solutions to your business and organizational problems, identify the key business issues, and reach consensus about the nature of the problem to be solved – as well as the specific areas that will be explored to solve it.
The workshop will also focus on how to plan and organize faster, more effective and efficient data collection, move beyond biases and assumptions, making their logic transparent and open to legitimate discussion and exploration of the data, nurture commitment and develop support during the problem-solving process to drive results and analyze the potential effectiveness of alternative solution options.
NOTE: If you register for the workshop AND the World Adhesive Conference and receive a discount on the registration cost! Attending the full conference will provide Emerging Leaders an opportunity to network with the ASC Board of Directors and senior leaders within the adhesive and sealant industry.
The Workshop is ideal for:

– Early to mid-career technologist or managers from all functional areas, change agents and professionals who drive results and want to improve organizational effectiveness. Skills and concepts taught on objective situation analysis, hypothesis building work planning and data collection will aid many roles in designing the best solution with lowest risk and highest probability of success.
– Leaders managing cross-functional teams or task forces, and those who are transitioning into internal consulting/problem solving roles will also benefit.
Workshop Cost:
Emerging Leaders Workshop ONLY:
$725 Members | $1,100 Non-Members
Workshop + Convention COMBO:
$1,495 Members | $2,400 Non-Members
Join Us at the ASC Emerging Leaders Happy Hour at WAC2022 (registrants ONLY)
Kitty O'Sheas Irish Pub, Lobby Level
Monday April 25, 2022 | 7:30 to 8:30 p.m. | Included in registration fee
Come network with fellow emerging leaders and enjoy drinks and appetizers while attending WAC 2022! For ASC Members only, the Emerging Leaders Program cultivates the next generation of adhesive and sealant company and industry leaders, assisting them with tools to expand their expertise and network. This happy hour event will be held at Kitty O'Sheas in the Hilton Chicago Hotel and is intended for early- to mid-career professionals.
Register HERE

NOTE: if you are registering for the workshop and the convention you MUST select the 'Workshop ONLY along with the convention ADD ON Fee' to register for the conference at the discounted rate.
Workshop Moderator: 

Trish Brandt, MBA, Weatherhead Affiliate Instructor & Founder and President of Brandt Consulting LLC

Trish Brandt is a Weatherhead Affiliate Instructor. She is the founder and president of Brandt Consulting LLC, an organization and talent development firm that works to inspire both individuals and organizations to realize their potential. BC provides consulting services—particularly those concerned with answering questions of strategic importance—as well as seminars and workshops aimed at helping organizations grow through particular attention to their human capital component. Often within the context of a larger organization, BC also provides one-on-one coaching to guide individuals in managing their professional and personal futures. Some recent clients include: A.T. Kearney, SAP America, Newry Corporation, The Bennett Group, University School, The Ratner School, Case Western Reserve University, Edison Search Partners and private individuals—senior level managers to recent college graduates.
In partnership with Case/Weatherhead School of Management Executive Education, Trish has also worked with large public companies to design and deliver executive-level leadership development programs, often incorporating the development of emotional intelligence competencies. She is also accredited by The Hay Group to administer and coach to the Emotional Intelligence Competency (ECI) instrument. At Case/Weatherhead School of Management, she has also taught "Leadership and Decision Making in Nonprofit Organizations" for the Masters of Nonprofit program, various career development workshops for MBA students and coached MBA and Executive MBA students in developing structured problem-solving skills as part of the Action Learning program. Additionally, Trish has assisted individuals—students from a variety of universities, alumni of the Weatherhead School and other working professionals—in exploring career options and setting a path toward personal career success.
Prior to the founding of her firm, Trish was a director with executive search firm Christian & Timbers, and worked on senior-level management and CEO searches within the technology industry. Previously, she was a Manager with the top-tier global management consulting firm, A.T. Kearney. While at A.T. Kearney, she worked on strategy and marketing issues as well as organizational and operating problems with large publicly-held companies in the automotive, information technology, healthcare, consumer products and chemical/pharmaceutical industries. During that time she also worked with the firm's Professional Development and Training group creating new development models and programs for the firm's Vice Presidents and consultants. Trish designed and delivered A.T. Kearney's first major customized corporate university program with the University of Michigan Business School which drew participants from all over the world. She was also actively involved in campus recruiting efforts for the firm both at the undergraduate and graduate levels at top-ranked business schools around the country and created the A.T. Kearney Case Competition at the Weatherhead School of Management.
Trish holds an MBA from Case/Weatherhead School of Management and a BS in Chemistry, with additional concentrations in Physics and Mathematics, from Miami University. During business school, Trish completed a market research consulting project in Europe for a U.K. gas turbine manufacturing company serving both aerospace and power generation markets. She is currently on the advisory board of The Institute of Management and Engineering at Case Western Reserve University and was a board member of the Weatherhead School of Management Alumni Association (1995–1999). Trish has been involved in various community events/organizations including the Avon Breast Cancer 3-Day Walk, South By Southwest Conference and Music Festival and Make-A-Wish Foundation.
The Emerging Leaders Workshop is Co-located with WAC2022

The World Adhesive & Sealant Conference in 2022 is the most important INTERNATIONAL event for stakeholders in the Adhesive and Sealant industry worldwide. WAC takes place only once every four years alternating between the United States, Europe and Asia.
In 2022 the event is being organized by The Adhesive & Sealant Council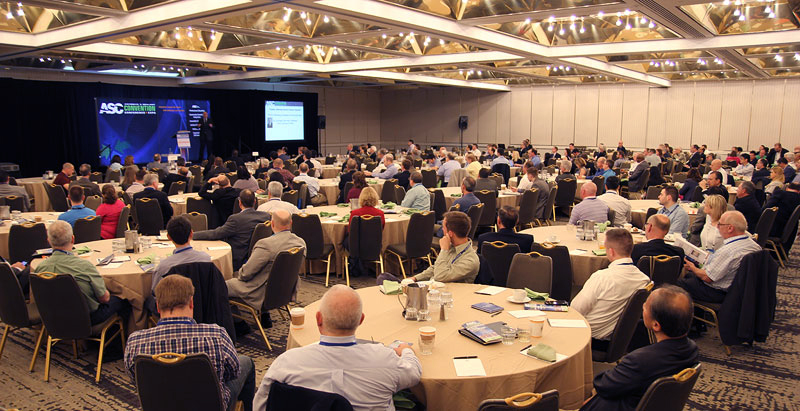 Conference
The WAC Conference will feature exclusive keynote addresses and educational sessions featuring subject matter experts from around the world. Speakers will share their knowledge and expertise on the latest business and technology developments and innovations and opportunities in the adhesive and sealant markets.

Short Course
A Hot Melt Adhesives Short Course is co-located with the WAC2022. This technical course a two day short course that takes place April 25-26, 2022. This intensive course is designed to deliver fundamental knowledge of formulating and use of hot melts.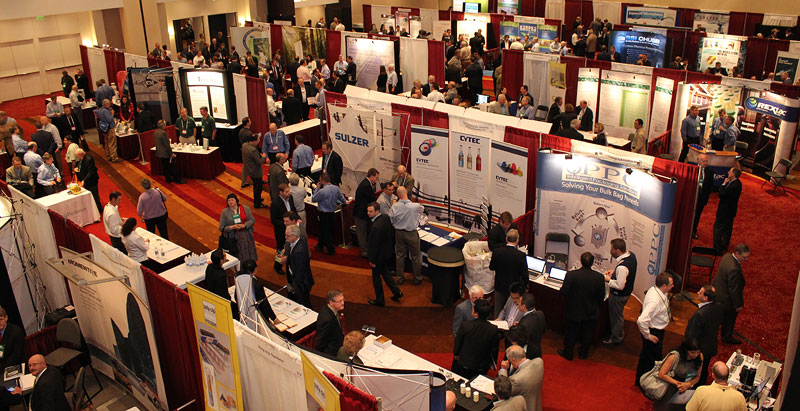 EXPO
The World Adhesive EXPO is the adhesive and sealant industry's WORLD trade show, held only once every four years. Meet FACE to FACE with raw materials and service suppliers, distributors, and equipment manufacturers from around the world to discuss your needs and discover new products and services. EXCLUSIVE sponsorships are also available!
Interested in exhibiting? Reserve a booth or get more information using the link below...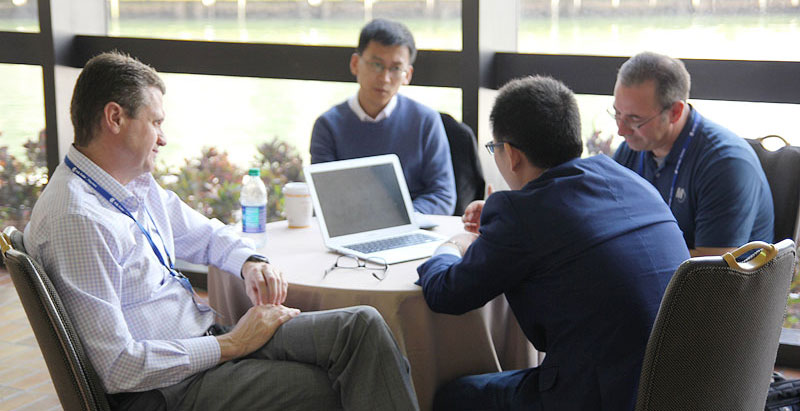 Networking
Held only once every four years, WAC is the premier international event to meet and network with industry professionals from around the world. NO OTHER event brings together this many adhesive and sealant suppliers, manufacturers, equipment companies, and end users in one place. WAC is indeed the place to be in 2022!

Sign Up for the Mail List
Keep informed about WAC 2022 dates & happenings. 
ASMAC
The Adhesive and Sealants Manufacturers Association of Canada (ASMAC)
JAIA
Japan Adhesive Industry Association (JAIA)
KAIA
Korea Adhesive Industry Association (KAIA)
TSRAIA
Taiwan Synthetic Resins & Adhesives Industrial Association (TSRAIA)
CATIA
China Adhesives and Tape Industry Association (CATIA)
BAMA
Bangladesh Adhesive Manufacturers Association (BAMA)